---
HomeAbout ColombiaNewsPeopleScenic ViewsLinksAuthor
+ Latest positive news about Colombia +

November 15, 2003 (www.jpmontoya.com) Total success at Formula Smiles -Easykart charity race

Despite not finishing the event due to mechanical problems, Juan Pablo Montoya was very happy with the outcome of the Formula Smiles / Easykart Cartagena race. The event was a total success and Cartagena city was a complete party under the event. Drivers from F1, IRL, CART, F3000 & Karting celebrated under a street circuit. Brazilians Sperefico, Giaffone & Pizzonia finished 1, 2 & 3 respectively.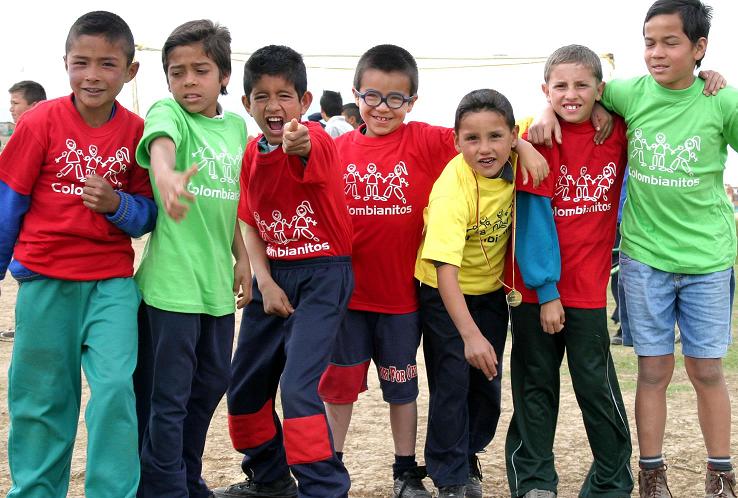 October 11th, 2003 (http://www.mentorfoundation.org) Colombianitos Wins the Mentor Innovation Award!
By keeping children away from drugs, crime and violence, through their love of soccer

On October 11th 2003 Her Majesty Queen of Sweden and the Mentor Foundation Board of Trustees with its Chairman Fritz Kaiser, proudly presented the winning projects of Mentor's newly established "Prevention Awards" series at a Gala Evening at the Opera in Zurich, Switzerland. The Mentor Innovation Award honors an innovative and promising project for the prevention of drug misuse by children and young people. The Award contains a prize sum of Euro 100,000 for further project support and 1 year's mentoring support by a Mentor Foundation Ambassador.
Goals for a Better Life. The Colombianitos Soccer Club, Goals for a Better Life, aims to reduce drug addiction and crime and to promote education through participation in a community based youth soccer program. Soccer's popularity is tapped to encourage young people to leave the street life behind and to succeed in the classroom. Every participating youth must be enrolled and attending school. Three times a week each child has a soccer training session with professional coaches at the soccer field. Competitions among teams are held for prizes, and community and recreation events are organized on a regular basis. Kit and equipment is provided, giving each player a sense of identity as part of a team. The coaches provide the players with a strong role-model, and the game provides them with new ambition and alternatives to life on the streets. Having obtained access into an area which was hostile towards outside intervention, Colombianitos now uses its acceptance and facilities to allow other health services to provide basic care and education to the community.
Visit Colombianitos website by clicking here www.colombianitos.org.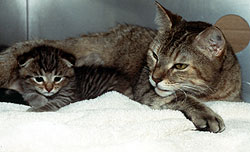 October 15, 2003 (http://www.auduboninstitute.org) Colombian Researcher participates in the worlds first clonning of endangered African wildcat

The worlds first cloned endangered African wildcat has been born in New Orleans, Louisiana. The cat was born as a result of groundbreaking research conducted at Audubon Nature Institutes Research Center by scientists from Audubon Center for Research of Endangered Species and Louisiana State University. One of the researchers of this milestone is a Colombian: Martha Gomez, DVM, Ph.D.
The cloning project is being conducted at Audubon Center for Research of Endangered Species by Dr. C. Earle Pope, Senior Scientist, Audubon Nature Institute and Dr. Martha C Gomez, Assistant Professor of Research, Louisiana State University and Staff Scientist, Audubon Center for Research of Endangered Species. The research program is under the direction of Dr. Betsy L. Dresser, Senior Vice President for Research at Audubon Nature Institute and Virginia Kock/ Audubon Nature Institute Endowed Chair in Species Survival and Conservation at the University of New Orleans. To create the cloned embryo, scientists took tissue samples from the male African wildcat, Jazz. These cells were grown in tissue culture to provide a supply of thousands of cells, each with the wildcats DNA. The cells were frozen in the Frozen Zoo. Then, DNA was removed from an egg of a domestic cat. Frozen-thawed cells from Jazz were inserted into the domestic cat egg cells. The egg was exposed to an electric current, causing the new DNA to fuse with the egg, which divided to become an embryo. The embryo was then implanted into the uterus of a domestic cat surrogate, who went on to have a normal pregnancy before giving birth to the cloned kitten.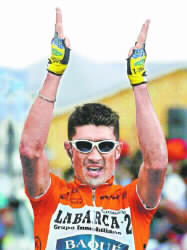 September 24, 2003 (espn.com) Cardenas climbs to victory, Nozal holds lead

SIERRA NEVADA, Spain, Sept 23 (Reuters) - Colombia's Felix Cardenas produced a devastating ascent of the 40-km final climb to Sierra Nevada to win the 16th stage of Tour of Spain on Tuesday.
The Labarca 2 rider caught lone breakaway Juan Miguel Mercado with 600 metres left of the 162-km stage which started in Jaen. Mercado held on to second place and fellow Spaniard Oscar Sevilla finished third.
"I had been looking for a win all the way through the mountain stages," said Cardenas. "I'm now delighted with this victory as it is very important for my career and for the team.
"I had told my team mates I would attack two kilometres from the summit and that's exactly what I did," added Cardenas, who was contracted by Labarca 2 especially for the Tour of Spain.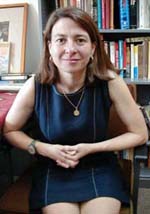 September 16, 2003 (http://www.arts.cornell.edu) Awarded History - Mary Roldan

When Mary Roldan was working on her Ph.D. degree at Harvard University she decided that the topic of her doctorate dissertation would be the Genesis and Evolution of Violence in Antioquia 1900-1954. In order to develop her research she had to stay for long periods of time in Colombia, her parents' home country, collecting data. This effort was worth it because Mary's research was awarded by Harvard University as the best dissertation. Her research in this dissertation became the basis for a new book. Mary has just been awarded with another award given by the Fundacin Alejandro Angel Escobar in the Social and Humane Sciences category. Mary Roldan, Associate Professor (Ph. D., Harvard University, 1992) joined the Department of History at Cornell in 1991. She teaches courses in modern Latin American history. She is completing a book entitled, "Hegemony and Violence: Class, Culture and Politics in Twentieth Century Antioquia."
September 27, 2003 (www.semana.com.co). Marta Senn and 'ballenatos' in the Salt Cathedral

Colombian mezzosoprano Marta Senn joined her voice to the sounds of humpback whales' singing in the Pacific ocean in an unprecendented recitel at the Catedral de Sal in Zipaquir, Colombia. The recital title is Pacificanto, an experimental cantata whose goal is to combine sciene, technology, and art to send a message of harmony to the world. Today, scientists know more than ever about the song of the humpback. They know, for instance, that while both male and female humpbacks can produce sounds, only the males appear to produce organized songs with distinct themes and melodies, almost always on breeding grounds. As NATURE's HUMPBACK WHALES shows, the males often sing while suspended deep below the surface, their long front flippers jutting rigidly from their sides. The songs can last up to 20 minutes, and can be heard more than 20 miles away.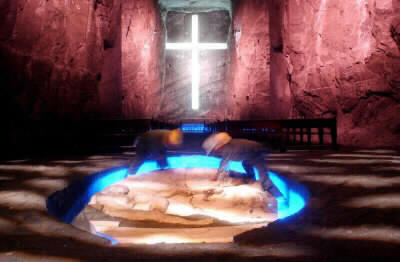 The sound traveled from the deep sea to the surface of our land. The concert included the humpback songs transmitted via satellite live to famous Salt Cathedral of Zipaquir, close to Bogot, Colombia. This sound served as part of the background for Marta Senn's voice. Proceedings from this concert were dedicated to foundations for refugee children.
September 22, 2003 ZIPAQUIRA, Colombia (AP) -- Deep inside an Andean mountain, humans connect with the divine in an underground world of salt and temples. The Zipaquira Salt Cathedral is built into the walls of a salt mine nearly 600 feet into a mountain in this central Colombian town of 120,000 people. Winding tunnels descend into the Roman Catholic temple, passing 14 small chapels representing the stations of the cross, which illustrate the events of Jesus' last journey. Soft lights outline the chapels, carved with simple yet powerful strokes. Benches at each station appear to be marble but are really salt. Tourists and the devout kneel on the benches, breathing in a soft smell of sulfur as they pray. Moist bits of salt flutter like snowflakes in the distance of the tunnels, while stalactites of the mineral poke out of the white and gray walls. Walking in the semidarkness of the tunnels, where tons of salt have been extracted over the centuries, visitors reach a startling sight -- an underground dome with an intense blue aura. "This is where man meets God," says Stella Higuera, a guide at the cathedral, which has been open eight years. It's illuminated by a majestic cross nearly 53 feet high and 33 feet wide. Confessionals are built into the salt rock, but they are not in use -- the good acoustics of the space make privacy impossible, the guide says.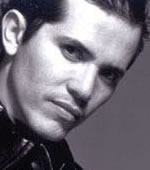 September 8, 2003 (semana.com.co)

John Leguizamo back home in Colombia

Hollywood actor John Leguizamo was, for a few hours, in Bogot with his wife Justine and his children Allegra and Lucas. He went to famous nightclub Andrs Carne de Res. Leguizamo danced and enjoyed the party like in the old days. He was condecorated and recognized by the nightclub. Just the day before his visit to Colombia, John Leguizamo had finished shooting in Ecuador for his latest movie. He told the press he was proud of his origin.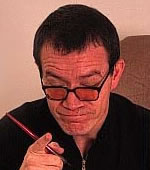 September 8, 2003 (http://www.georgetown.edu/faculty/spielmag/icaf/p8.html)
VLADDO, guest at 2003 International Comic Arts Festival
Colombian cartoonists Vladimir (Vladdo) Florez, has been invited as a key speaker at The International Comic Arts Festival (ICAF) hosted by Georgetown University in Washington, D.C. during the days of September 4-6, 2003. ICAF is the foremost annual gathering of comics scholars, critics, and historians in the world. Anyone interested in our mission is welcome to join us for three days of stimulating presentations and discussions on comic arts from around the world.

Political Cartoons and the War on Terrorism: The Case of Colombia is the topic of Vladdo's lecture. Vladdo (aka Vladimir Florez) was born in 1963 in Armenia, a small town in Western Colombia. He has been a graphic designer and cartoonist since 1986. The author of six books, Vladdo has won the National Journalism Award in Colombia three times, and in 2002 he received the Award of Journalism, given by the Inter American Press Association. Vladdo divides his time between Bogota and Miami, where he is the Creative Director of the Zoom Media Group. His political cartoons are published in Semana, the most important weekly newsmagazine of Colombia.

September 4, 2003 (www.herald.com) Juanes takes home 5 Latin Grammys
Miami sparkles with star-studded show And Miami got the show it had been pining after for four years -- without significant protests or last-minute switches by Grammy organizers. The biggest winner was Colombian rocker Juanes, who continued his rise to superstar status by winning all five of the awards for which he was nominated, including some of the biggest -- Album of the Year, Record of the Year, Song of the Year, Best Rock Solo Vocal Album and Best Rock Song. ''I never thought this would happen to me. Three years ago, I was lost in Los Angeles,'' said the singer, who wore a black T-shirt saying ''Se Habla Espaol'' but made his acceptance speech in English. (Grammy producers asked him to speak English to help TV ratings, he said after the show.) In the end, the show was a sparkling commercial for Miami. And if city boosters were pleased, imagine the partying done by local rock band Bacilos, who turned their performance of Mi primer milln (My First Million) into an anthem to Miami as center of the Latin musical/immigrant dream. ''We want to thank Miami -- a great city -- and this great country,'' Bacilos leader Jorge Villamizar said as the trio accepted the award for Best Pop Album by a Duo or Group. Together with their award for Best Tropical Song, it added up to living the dream they described in Primer milln.
August 4, 2003 (www.speedtv.com) Montoya Triumphant in German Grand Prix
Juan Pablo Montoya left everyone in his wake in Germany to re-energize his championship charge. Juan Pablo Montoya crushed the opposition with a dominant victory in Sunday's German Grand Prix at Hockenheim, the Williams/BMW ace winning by more than a minute. A late tire puncture robbed Ferrari's Michael Schumacher of second, handing the place to McLaren/Mercedes' David Coulthard. A searingly hot day in western Germany meant that tire performance, and staying power, would be put to the test, or in some cases to the sword. The track temperatures were approaching 133 degrees when the field was unleashed toward Turn One, where the action started thick and fast. Montoya made a flying start, while fellow front row sitter Ralf Schumacher (Williams) didn't get away so cleanly. Rubens Barrichello's Ferrari was also tardy off the line, while Kimi Raikkonen, from fifth on the grid, rocketed down the left-hand side of the track.
July 31, 2003 (ELTIEMPO.COM) First Festival of Music and Dances from the World to be held in Bogot
Bogot will be the host of the First Festival of Music and Dances from the World during August 2-10, 2003, with participation of groups from Mongolia, Israel, Burkina Faso, Venezuela, Bolivia, Espaa and India. Venues include indoor and outdoor stages throughout the city of Bogot. This is unique and pioneer festival of its kind in the world. It is organized by the Instituto Distrital de Cultura y Turismo.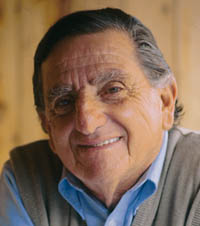 Agosto 1 de 2003 (ELTIEMPO.COM) Colombian architect wins renown award
Colombian architect Rogelio Salmona was awarded the worldwide prestigious Alvar Aalto Award. This award is given by The Finnish Association of Architects, SAFA, which is a non-profit, professional organization which is open to all architects with a university degree. Salmona won this award for his "individuality, ingenious use of materials, and intelligent spacial solutions" in his works. "Salmona is considered as one of the most prominent architects of the XX Century in South America", stated a press release from SAFA. Rogelio Salmona has amassed a body of work that is concentrated in his native Colombia and admired throughout the world. Having worked as an assistant in Le Corbusier's studio during the 1950s, Salmona distills the lessons of the modernist master to create architecture sensitive to the historical and cultural context of South America. The personal and selective presentation in this volume expresses Salmona's masterful use of materials such as brick, stone, and wood; and his holistic approach to architecture, which incorporates landscape design and urban planning.
July 30, 2003 (www.caracol.com.co) Colombian prepares United Nations Conference against Corruption
Colombian Hctor Charry Samper is the current president of the Ad Hoc Committee on the Elaboration of a Convention against Corruption at the United Nations. Draft terms of reference for the negotiation of the future legal instrument against corruption will be elaborated by an intergovernmental open-ended expert group convened by the Secretary-General, based on an examination the aforementioned report and the recommendations of the Commission on Crime Prevention and Criminal Justice at its tenth session. The draft terms of reference are to be submitted to the General Assembly at its fifty-sixth session for adoption.
June 30, 2003. (New York, NY) Colombian Ofelia Rodriguez to exhibit in NY
Haim Chanin Fine Arts announces an exhibition of works by Ofelia Rodriguez, on view June 4 through July 19, 2003, the first of the renowned Colombian artist in New York. The show features five large mixed-media paintings, ten drawings on paper and four of her signature boxes. Ofelia Rodriguez's work is comprised of found objects. The artist is constantly searching for raw materials and images in flea markets and old bookstores. Anything from a cowhide, a tongue, an ear or a band-aide might find their way into her work. All the senses are engaged by the bright-colored rich creations that result from her pasting, cutting and stitching action. An intuitive sense guides her throughout the creative process. Latin American magic realism and popular culture inform her work, which is also not without irony and humor as her titles indicate "Flying Thirst" or "Lending an Ear to the Past."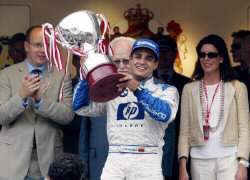 June 2, 2003 (Sports Network) Montoya masters Monaco
Williams/BMW driver Juan Montoya captured Formula One's glamour event, the Monaco Grand Prix, defeating McLaren's Kimi Raikkonen by 0.602 seconds. The victory was Montoya's first of the season and second of his F1 career. It was also Williams' first win on the streets of Monaco since Keke Rosberg took the checkered flag in 1983. "The car worked really well and I have to thank the mechanics at BMW/Williams for that," said Montoya. "Ralf got the pole yesterday and I got the win, we really needed this." After trailing teammate Ralf Schumacher early on, Montoya assumed the top spot with quick pit stops and some very fast mid-race laps. "Ralf decided to use higher tire pressure than I did, so I knew he would be better on the first few laps," said Montoya. "I just paced myself and when the tires came up I was fine." Montoya then held on as Raikkonen closed over the final 20 laps to within half a second of the leader. However, as always on the tight Monaco streets, passing on the track was extremely difficult.
May 20, 2003 (www.rollerblade.com) Jorge Botero winner of Rennes sur Roulettes (France), fourth stage of the WIC. The Rollerblade World team raced strong races under hard conditions.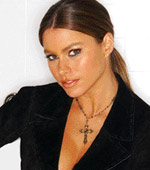 May 8, 2003 (http://www.latinoaids.org/cielo/cielo2003_news.htm) SOFIA VERGARA TO RECEIVE AWARD FROM LATINO COMMISSION ON AIDS AND LAUNCH 2003 PUBLIC SERVICE CAMPAIGN AT 8TH ANNUAL CIELO LATINO GALA BENEFIT MAY 7TH
Sofia Vergara, Colombian international film actress, model and former television host will be on hand May 7th at the Copacabana to receive the 2003 ILKA award from the Latino Commission on AIDS for her support of children and young people in her native Colombia and her involvement in the Latino community through out Latin America and the United States. The award will be presented at the Commissions 8th Annual Cielo Latino benefit in New York City at the Copacabana. The Latino Commission on AIDS created the Ilka Award in 1996 to honor the life of Ilka Tanya Payan, the Dominican actress and civic leader who passed away from AIDS and who, through her courage and tireless campaigns for AIDS awareness, became an inspiration to the Latino community.
April 6, 2003, Sunday (New York Times). New Generation of Novelists Emerges in Colombia
Jorge Franco is a Colombian novelist who loved reading this country's most famous writer, Gabriel Garca Mrquez, the whimsical chronicler of small-town life and 1982 Nobel laureate. But Mr. Franco's two latest novels contain no hint of magical realism, the style of outlandish imagery that Mr. Garca Mrquez made famous. Instead, Mr. Franco deals with a female assassin in a drug-fueled world in ''Rosario Tijeras,'' and the struggles of Colombian immigrants in New York in ''Paraiso Travel.''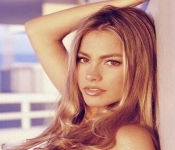 March 31, 2003. SOFIA VERGARA, hottest Latin woman in Hollywood
Sofia Vergara (Cici in Chasing Papi latest film) is a red-hot Hispanic T.V. star and one of the most loved personalities of the Latino world. In only six years of career in the U.S., she has become the favorite young star of the Hispanic market. Vergaras humorous presentation at the American Comedy Awards on the Fox Network created a frenzy that resulted in her first Hollywood role, as Nina in Barry Sonnenfelds comedy Big Trouble, starring Tim Allen and Rene Russo. In 2002, she landed a pivotal dramatic role opposite Felicity star Scott Speedman and X-Mens James Marsden in the independent film The 24th Day. On the small screen, Vergara was recently seen guest-starring on an episode of the hit television series My Wife & Kids.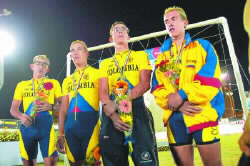 Marzo 25 de 2003 (ELTIEMPO.com) Colombian cuartet wins gold medal at World Cycling Cup
Colombian cycling team won the gold medal in the 4,000 meter competition at the World Cycling Cup in Mexico. The Colombian team not only won the gold but also set the fastest time for the distance at this competition in Aguascalientes, Mexico. The team is made up by the cyclists Alex Gonzlez, Jos Serpa, Juan Pablo Forero and Carlos Alzate. They synchronized perfectly and stopped the clock at 4m 14s 203 thousands, getting five seconds less than their rival from Great Brittain (4m 19s 390 thousands).
February 24, 2003 (http://entertainment.msn.com/) Jorge Villamizar of Bacilos, wins a Grammy Award
Colombian Jorge Villamizar of Bacilos, win a Grammy Award in the category Latin Pop Album: Caraluna, Bacilos. Miami-based Latin rock band Bacilos was formed in the mid-'90s by three students from the University of Miami. Colombian singer/songwriter and guitarist Jorge Villamizar, Brazilian bassist Andr Lopes, and Puerto Rican percussionist Jos Javier Freire independently released Madera in 1999. They signed to WEA in February of 2000, making a self-titled debut album that same year. The album proved successful and scored the band a Latin Grammy nomination for Best New Artist. Bacilos followed the success of its debut album for WEA with Caraluna, released in 2002. In addition, Villamizar's compositions have been recorded by Latin artists such as Alejandra Guzmn and Fernando Osorio.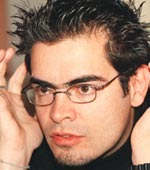 February 18, 2003 (oscar.com) Colombian present in the Oscars
Colombian Jaime Andrs Castaeda will make up the Colombian presence in the 75th Annual Academy Awards presentation. Jaime Andres was a member of the team that worked on the production of the animated film ICE AGE, which has been nominated to Best Animated Feature Film category. This Bogotanian resident of New York is an 3-D computer animation expert who has worked on several films such as Fight Club, Allien 4 and Bunny, another Oscar winner. ICE AGE is a film about Manfred. Manfred the woolly mammoth and Sid the sloth find a lost human baby and decide they must return the infant to its family.
February 13, 2003 (cambio.com.co) Colombian young journalist pointed as adjoined subdirector at El Nuevo Herald
Colombian journailst Andrs Cavelier has been appointed as the new adjoined subdirector for the Herald in Miami. Cavalier had been working as editor and will be personal assistant to the director, Humberto Castell. "We are going to work hard to make the Nuevo Herald grow and consolidate as the most important Spanish language newspaper in the USA; and as usual reference about Latin America", said the Colombian journalist, who was correspondant for El Tiempo in Washington and New York for four years.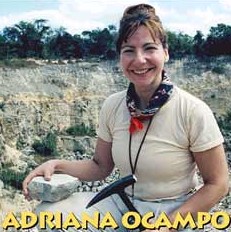 Colombian Woman at NASA's Jet Propulsion Laboratory (From http://ltp.arc.nasa.gov). Adriana C. Ocampo Uria is a research scientist at the Jet Propulsion Laboratory where she has worked since 1973. Ms. Ocampo was appointed since 1998 to work at the National Aeronautics and Space Administration (NASA) Headquarters Offices at Washington D.C. During her appointment at NASA Headquarters she will be working at the Office of Space Science and the Office of External Relations as a program executive for Space Science missions with international collaboration, among them it includes missions with the European Space Agency , Russia and Japan. She will also be the Russian (and all the former Soviet Union independent countries), Spain and Portugal desk officer for NASAs Office of External Relations. Presently she is continue with her responsibilities in the Office of Space Science and is also working in the Office of Earth Science in the Solid Earth and Natural Hazards Division. Ms. Ocampo completed her Bachelor of Science at California State University of Los Angeles in Geology with an emphasis on Planetary Science. She completed her Master of Science in Geology at California State University Northridge with a thesis on the Chicxulub impact crater. Born in Colombia and raised in Argentina, she arrived in the United States 30 years ago.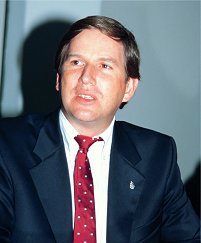 January 30, 2003 (http://www.unep-wcmc.org/latenews/SAC_chair.htm) Colombian Biologist to Head Up Smithsonian Museum

WASHINGTON -- Biologist Cristian Samper will become director of the National Museum of Natural History, the Smithsonian Institution announced Wednesday. Samper will take over one of the world's most visited museums on March 31. A native of Costa Rica, the 37-year-old Samper has been head of the Smithsonian Tropical Research Institute in Panama since 2001. Samper holds dual citizenship in the United States and Colombia, where he was raised. He is a graduate of University of the Andes in Bogota, Colombia and Harvard University and is known for his work on the ecology of the Andean cloud forests. He takes over a museum with a staff of more than 300 and a $61 million annual budget. It was visited by more than 6 million people last year.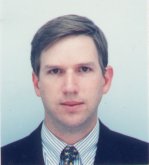 Cristin Samper is a distinguished teacher and research biologist who trained at both the Universidad de Los Andes and Harvard University. His professional interests include work on ecology and conservation of montane forest ecosystems and plant population biology. He has served as Director of the Environment Division of the Fundacin para la Educacin Superior (1992-1995), advisor to the Minister of the Environment of Colombia (1995), and Director General of the Alexander von Humbolt National Biodiversity Institute of Colombia (1995-present). He is Adjunct Professor at the Universidad Nacional de Colombia and the Pontificia Universidad Javeriuna, and received the Derek Bok distinction for excellence in teaching from Harvard University. Dr Samper has served as head of delegation for Colombia to the United Nations Convention on Biological Diversity, and is currently Chairman of its Subsidiary Body on Scientific, Technical and Technological Advice (SBSTTA).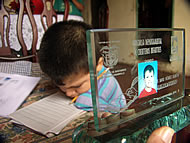 January 8, 2003 (Vanguardia.com) A nine year-old boy wins story telling contest

"Angel that radiates tenderness" was the title of the story with which 9 year-old Jess David Mndez won the state contest of story tellers that was organized by the Secretary of Social Development of Santander, Colombia. It is a double accomplishment for this handicapped boy who was born with no arms and legs to a poor country family of Guasca, a little town in the Colombian state of Santander. In his story, Jess David honors his parents and himself. It is a story written with a lot of love, tenderness, in a sea of "suffering and sacrifying", as explained his mother Miriam Sequeda.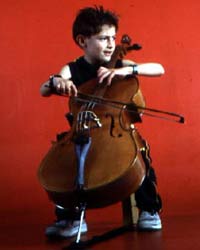 January 8, 2003 (CROMOS.com.co) Little Colombian prodigous Santiago Can

The talent of Santiago Can, six year-old boy from Colombia, allowed him perform in a solo of cello with the Philarmonic Orchestra of Bogot in a concert of Vivaldi.

Come visit this link to learn about more positive news about Colombia.
---