---
HomeAbout ColombiaNewsPeopleScenic ViewsLinksAuthor
+ Latest positive news about Colombia +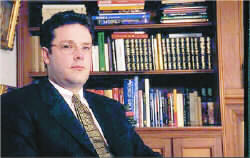 December 31, 2002 (EL TIEMPO) A Colombian advisor in East Timor

Colombian jurist Juan Daniel Jaramillo is an advisor for East Timor in the justice reform as part of the transition to peace that this country is going through after an armed conflict. This nation is located between Australia and Indonesia. The job that Jaramillo is performing is lead by the Center ofr International Justice and the Carter Center of the University of Emory, which is directed by former USA president and Nobel Peace Prize winner, Jimmy Carter. Jaramillo's team is also part of the advising group of Bill Clinton and John Major, former British prime minister. The idea, according to Jaramillo, is to turn East Timor into a pilot experiment of peace, reconciliation and rebuilding of the judicial system... And a Colombian is there to make this happen.
December 26, 2002 (caracoltv.com) 'Blanco' makes history in gymnastics

"It consists of a rotation in the air, I come with one hand, then I do another half rotation", this is how Bibiana Blanco describes her creation. It is a new movement scheme in olympic gymnastics that was used for the first time ever during the world championships of Hungary and that will change the history of this sport for Colombia since 2005. "It means so much because it is a milestone in history and it is the first time ever that a Colombian gymnast achieves this", said Blanco. After 13 years of hard training, the approval of this scheme was one of her dreams and now se will be able to hear her last name in official competitions of this olympic discipline. "In two years the new revised code of gymnastics will include the schemes Blanco1 and Blanco2", she added. Her next goal is to get in the top gymnasts in the world championships in USA next year.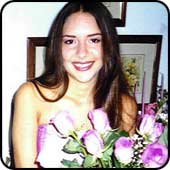 December 13, 2002 (searsenespanol.com) Colombian teenager wins Sears' Prize in USA

Sears recognized the contributions of individuals in helping develop the youth of today into Hispanic role models of the future. Sears presented the winners of the "Los Hroes de Mi Vida" essay contest, which represents a clear example of how the love of a family can positively influence the lives of our youth. Colombian Lina Caicedo won the first place in this contest for her essay about how her father gave his life to save Lina's and her family's lives. Lina's essay finished as follows: "I'll never forget that, because I'm alive thanks to him; my father immolated his life in exchange for ours. That's why he is and will always be my hero. In short, my father taught me to face my problems, and also that one is able to do everything for love. I'll always have beautiful memories about him, because he was a great dad. And besides, I'll always keep him in my heart, since his influence made me a better person. My goal is to become like him, and to try to do my best in life so his sacrifice was not in vain. This may sound a bit dramatic, and I know that everything has a reason; but I cannot deny I often get angry with God when I feel that I need him and his death was not fair".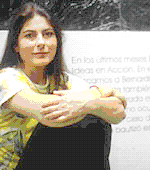 December 9, 2002 (Semana.com.co) From Bojay to France -- A documentary by Colombians Silvia Hoyos and Adrin Franco about Bojay tragedy won Television Award 2002 of 'Radio France Internationale'.

Colombian journalist Silvia Hoyos and technical assistant Adrin Franco won the 2002 Award for Television of EuroNews-Radio France Internacionale. The judges had an unanimous decision about the winner of this award after analyzing several competitors. Most of the judges confessed they had tears after viewing the documentary about a community returning to its violence-hit town of Bojay. The documentary features a 93-year-old woman named Bernardina Romaa Tova, best known as 'Benadito', who has the merit of being one of the founders of Bojay (Choc, Colombia). Benadino tells how she and other 800 refugees returned to their town after leaving terrorized by the violent acts of May 2.
November 5, 2002 (Caracol.com.co) Students from Universidad de Antioquia win international award

Students from the engineering college of the Universidad de Antioquia, Eduardo Trespalacios y Nelson Muoz, won the first prize for the college electronic design competition in Panam. This annual international award is sponsored by the Ibero American Consorcium for Education and Technology. This competition was held at the Universidad Tecnolgica de Panam and there the Universidad de Antioquia was exhalted by its high academic quality and the social reachout of its research projects. Also in the field of information technology, a special mention was given to Colombian students Jorge Baena y Mnica Vallejo for their software project "Tools for implementation of fuzzy systems". The projects were directed by professor Jos Edinson Aedo.
November 21, 2002. (El Tiempo.com) Artist Fernando Botero wins The Americas Foundation Award for the cultural contribution of his life career

The Colobian painter and sculpturer said he was very honored and happy for this award. He stated also his optimism for the future of Colombia. Botero mentioned also that he is in continuous contact with Nobel prize winner Gabriel Garca Mrquez to write his memories as artist in painting, sculpturing and as an art man.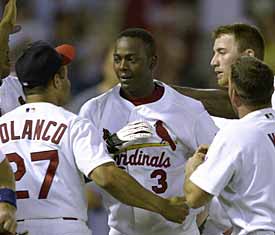 11/13/2002 (MLB.com) Cardinals' Edgar Rentera wins Gold Glove

It was announced Colombian shortstop Edgar Rentera has won Rawlings Gold Glove Award as the best defensive player at his position. Scott Rolen and Edgar Renteria also won Silver Sluggers this season, making it the only time the Cardinals have had two players win a Silver Slugger and a Gold Glove in the same sason. It was a breakthrough season in every way for Renteria, who put up career numbers offensively and played a strong shortstop. He ranked in the middle of the pack by most statistical measures, but his steadiness was a great asset in what was quite possibly the league's best defensive infield. He becomes the first Cardinals shortstop to win a Gold Glove since Ozzie Smith, who was inducted into the Hall of Fame in July.
October 10, 2002 (EL TIEMPO) Icons of Colombian Caribbean in Bogot, Mexico and USA.

Paintings, drawings and sculptures created by Colombian artist Ana Mercedes Hoyos are being exhibited in Bogot, Mxico and the United States. A book about her life and career will be simultaneously launched in Bogot and New York. The exhibition features the fest of San Basilio, the Palenque's saint, and recreates the joyful spirit proper of this Caribbean culture. Ana Mercedes has given a special significance to black race in Colombian Caribbean. Hoyos was born in Bogot, in 1942, and her talent and creativity, as well as her versatility to touch controversial themes, has been a constant in her life. The anthropologic social record of her pieces is evident; but also exists in her the interest in highlighting iconographic images of tropical fruits and rescuing the cultural integrity in all ways.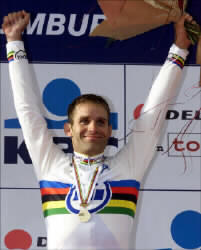 October 10, 2002 (CNNSI.com) Botero wins world time trial championship

ZOLDER, Belgium (AP) -- Colombia's Santiago Botero came back from behind to edge Germany's Michael Rich and win the world championship time trial Thursday. Spain's Igor Gonzalez took the bronze. Botero finished the 40.4-kilometer (25.1-mile) race over a flat circuit in northern Belgium in 48 minutes, 08.45 seconds, beating Rich by 8.23 seconds. Pre-race favorite Aitor Gonzalez finished a disappointing seventh, 1:04.03 minutes back. Botero took the bronze at last year's world championships. Defending Champion Jan Ullrich of Germany could not compete because of a doping suspension. Lance Armstrong of the United States, another time trial specialist, is skipping this year's worlds. Rich set out on an extremely fast pace and finished at 48:16.69, a tough target for the favorites who started out last. Only Botero could live up to the billing. The Colombian was able to get inside Rich's time only after 36 kilometers (22.3 miles) and never looked back. Botero already proved his time trial abilities this summer when he beat Armstrong in the fifth stage of the Tour de France.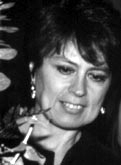 October 9, 2002 (www.readings.org) Colombian writer is the first Hispanic author featured in Barnes & Noble

Colombian writer Laura Restrepo's novel titled 'The Dark Bride' is the first piece of a Hispanic author featured in USA-based bookstore Barnes & Noble as part of its program 'Discover new writers'. Versions in both English and Spanish languages will be offered by the store. Laura Restrepo is a writer who illuminates a world (The Washington Post Book World). She is the author of several best-selling novels including Passion Island and Angel of Galilea. Her novel, Leopard In the Sun, breathes life into a singular amalgam of journalistic investigation and literary creation (Gabriel Garca Mrquez). Her latest book, The Dark Bride, follows the life of a determined journalist, mining for information on an American-controlled Colombian oil company. An editor and journalist herself, Restrepos research is evident in the finely detailed lives of the fortune hunters, guerilla chiefs, refinery workers and prostitutes that populate the novel.
October 9, 2002 (ELTIEMPO) 'Gabomana' has started with 'Vivir Para Contarla'.

Noble Prize Winner Gabriel Garca Mrquez has lauched his new book titled "Vivir Para Contarla", and readers did not mind the late evening hours to go to bookstores and supermarkets to make sure they get this new edition. Bookstores extended their closing schedule due to the massive attendance of readers willing to buy the book. Normally, evening time is not a good time to go book shopping; however, with "Vivir Para Contarla" things were different. Bookstores, usually empty from 7:00 pm., were packed by 8:00 p.m., the usual closing time. The Librera Nacional at Centro Andino mall had already sold the first 82 books during the first 20 minutes of this book sale. A similar situation was reported in the Unicentro mall branch of this bookstore franchise. In other countries such as Argentina, Chile and Spain, readers arrived massively to buy the book. Gabomana has started again.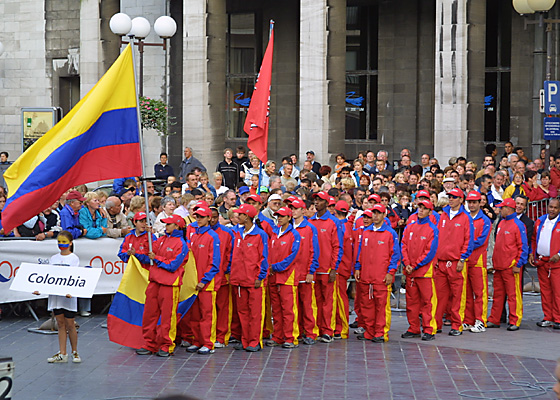 August 27, 2002 (http://www.fedepatin.org.co/ ; http://users.pandora.be/zwaantjes/wk.htm ; EL TIEMPO.com)
Colombia is the Champion of the 2002 World Championships Inline Skating
The Colombian National Team of Inline Skating dominated the 2002 World Championships Inline Skating in Oostende, Belgium. It was an outstanding, remarkable performance by the Colombian team.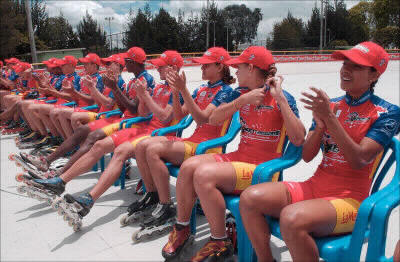 Colombia beat the favorites and usual dominators: USA and Italy. Colombia got the first place in both medal and point overall standings. The event was closed with a sweet sweep of the women junior marathon in which the first four places where conquered by the Colombian skaters: Cecilia Baena, Kelly Martnez, Ana Mara Rodrguez and Liana Holgun. As if it were not enough, Colombians also swept controlled the senior marathon competition by reaching first and second place with Jorge Andrs Botero and Juan Carlos Betancurt.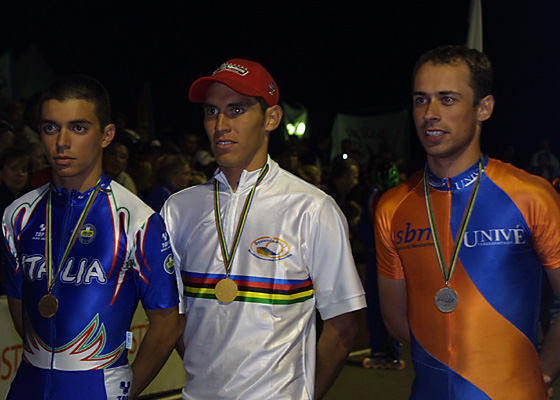 Gold and silver for the Colombians who left every one on the stands with their mouths open. The heroe and star of the senior championships was Colombian skater Diego Rosero, who was the first Colombian to win two gold medals and break the long winning streak of American Chad Hedrick. Never before had a National Team shown such a performance example of hard work, great organization, and love for their country. GREAT JOB !
July 30, 2002, (EL TIEMPO) Santiago Botero, 8th best cyclist of the world.

According to UCI, Colombian cyclist Santiago Botero is ranked 8th in the LEADERS OF THE UCI RANKING.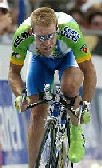 After getting a well deserved 4th place in the overall standings of the TOUR de France, the Colombian moved up 10 places in the world ranking is currently the best South American. The first place is taken by German Erik Zabel followed by American Lance Armstrong, winner of the Tour de France. Botero beat every one in the clock-trial stage in flat terrain at the Tour de France.
July 29, 2002. (mlb.com) Renteria, among the best 15 batters of the Big Leagues, seals grand day for Cards

Edgar Renteria celebrates his game-winning homer with his St. Louis teammates. He also celebrates being among the 15 best batters in the Big Leagues. "You never know." That "one" word best summed up the Cardinals' 10-9 victory over the Cubs on Sunday that featured a walk-off, three-run homer from Edgar Renteria before a sold-out crowd at Busch Stadium. What happened in the ninth was the Cardinals practiced what manager Tony La Russa preaches -- don't give away an at-bat. Fernando Vina started the inning with an infield single on a 2-2 pitch from Tom Gordon. Pinch-hitter Miguel Cairo had two strikes on him and then doubled in Vina. Jim Edmonds kept it going with a single. Antonio Alfonseca came in the game and walked Albert Pujols, who fouled off a 3-2 pitch before getting ball four. After J.D. Drew struck out looking, Tino Martinez ripped a single to right to make it 9-7 and set the stage for Renteria's heroics.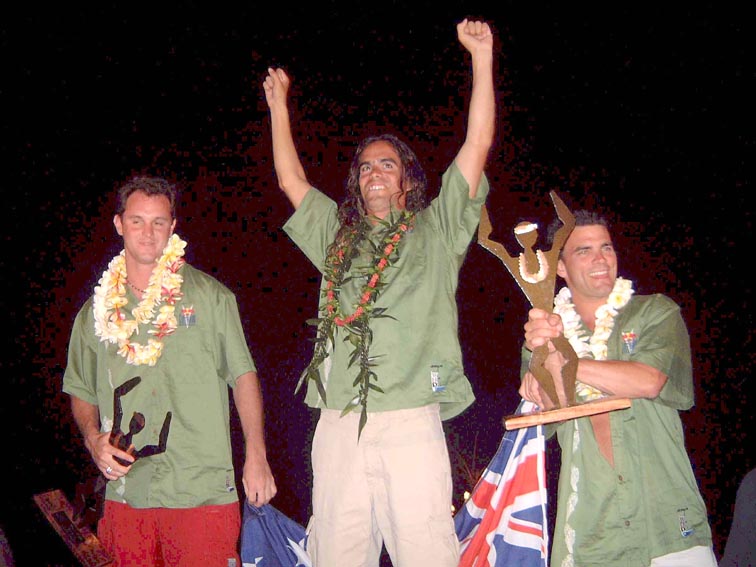 July 29, 2002 (EL TIEMPO) Colombian diver Orlando Duque still world king of cliff diving.

Colombian Orlando Duque won in back-to-back the WHDF Cliff-Diving World Championship in Brontallo, Switzerland on 27th July 2002. Duque is again the world champion of cliff diving in natural sites. Duque delivered the best technical and free performance according to the judges. He was the winner among nine finalists from France, Germany, Russia, Switzerland, Denmark, Italy, and Island. Duque had wan the same title a year ago in Hawaii. Good Job !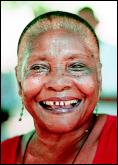 July 27, 2002 (From yeiyeba.com) Petrona Martnez, a Colombian nomination to the Latin Grammy.

Petrona Martnez is the voice afro american most authentic of the Caribbean. She is daughter and granddaughter of Bullengueras and learned this rhythm in an spontaneous manner. All the songs are composed by her. In all of them there is a piece of life, hard and difficult but full of magic. Petrona knows to pray to dismiss death and to welcome to recently born. During the year 1999 the 62 years singer of Colombia became the maximum representative of the pure folklore. The album "El Bullengue" that contains a sample of wake - songs was published by the French stamp Ocora. Later was published in Colombia "La vida vale la pena", where the life of a peasant dedicated to the extraction of sand of the stream to be able to subsist is counted. All this with a deep rhythm, contagious and vital. And now, nominated to the Lain Grammy ! Epa, Petrona !
July 25, 2002, (Grammy.com, EL TIEMPO) Six Latin Grammy Nominations for Carlos Vives. Seven more Colombian artists are nominated.

The Latin Academy of Recording Arts & Sciences has issued its final nomination list for the 3rd Annual Latin GRAMMY Awards. And Colombians are every where in the list. Carlos Vives leads with six nominations with his song "Djame Entrar". Juanes follows in the list with three nominations with his song "A Dios le Pido". Also hakira (Best Video), Charlie Zaa (tropical album), Tot La Momposina (tropical traditional album), Petrona Martnez (folcloric album) y Kike Santander (producer of the year) are present to show the tremendous quality and variety of Colombian music and artists.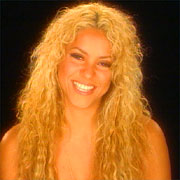 July 23, 2002 (www.mtv.com) Shakira nomineed for four MTV Awards.

Thanks to her music, Shakira may discover herself with something else on August 29 four Moonmen. Laundry Service's first single, "Whenever, Wherever," is up for four Video Music Awards, and Shakira has been tapped as one of evening's performers, along with Ja Rule, Linkin Park, Sheryl Crow, Justin Timberlake, P. Diddy and Bruce Springsteen & the E Street Band. Sure she's nervous about playing such a high-profile gig, but considering that the stage is among the top two places she feels comfortable, her jitters are manageable.
July 12, 2002 (EL TIEMPO). Colombian writer triumphs in the Literature Black Week fest in Gijn.

Colombian writer Sergio lvarez won with his novel "La Lectora", the first edition of the Silverio Caada Award given by the prestigious Semana Negra de Gijn. This award was created to highlight the best first piece of a writer in 'black novel' and is aimed to promote the newcomers of this literature gender in Spanish language. Alvarez' "La Lectora" had already been chosen as one of the ten best novels published in Spain during 2001 by the literature insert of Madrid's newspaper EL MUNDO and will be soon used for a TV series in Colombia. Owner of an impressive narrative strength, according to Chilean writer Roberto Bolaos, "simply put, it does not let you go", Alvarez tells a series of stories of the low world in Colombia in "La Lectora"
June 20, 2002 (RCN) Colombian Surgeons ready to Perform Larynge Transplant.

Colombian surgeons are planning the first larynge transplant in Colombia, and second in the world. This procedure will be able to give back speaking ability to a farmer who lost it due to gun shots. This patient has not been able to eat any thing through his mouth due to this problem. He has been feeding through a hole and duct inserted in the stomach. This operation has been done only once in Cleveland, OH, on a patient who recovered voice and breathing in more than 90%. The team of Colombian doctors have performed this experimental operation on several animals during the last four years with successful results of almost 100%.
June 13, 2002 (jmg.bmjjournals.com) Colombian physicians discover gene mutations causing infertility in females.

Colombian researches from the Universidad de Antioquia, Medelln, Colombia, discovered gene mutations causing infertility in females. This congenital defect also causes alterations in the development of eyelids, explained the directors of medic and molecular genetics units who developed this research. The research was started a few years ago with five families from the Antioquia state of Colombia, and let detect two mutations in "FOXL2" gene, and changes in the "ADN of the citosin portimin nucleotid in one of the positions of the same gene" were observed in some of the patients. The results are published by the Journal of Medical Genetics in the August 15, 2002, issue.
May 22, 2002 (Semana) Colombian musician Antonio Arnedo in Concert in New York.

Colombian musician Antonio Arnedo presented his latest work titled "Colombia" a the Knitting Factory thater, which is the mitic jazz temple in New York City. "Colombia" was born after a cross country trip that Arnedo took through different places of Colombia, his home country. Arnedo captured the spirit of Colombian expression in this work. The stars of his repertoire, though, are the gaita from Colombian Atlantic coast, marimba from Colombian Pacific coast, tiple from Colombian Andean region, percusion from both coasts, and flutes from el Cauca.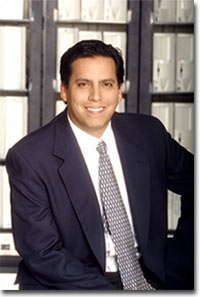 May 17, 2002 (Dialtone.com) Dialtone Internet Inc.. Dialtone's CEO Alvaro Albarracin, from Colombia, won the Entrepreneur of the Year Award from Web Hosting Magazine.

Dialtone Internet Inc., a leading provider of dedicated and co-location Web-hosting services, today announced that Alvaro Albarracin, the companys founder and CEO, has been named Entrepreneur of the Year for 2001 by Web Hosting Magazine. According to Isabel Wang, the editor and publisher of Web Hosting Magazine, the recognition was based on Albarracins vision to focus a small telecommunications business that he founded in 1996 on dedicated and managed hosting services and offer a Linux-based platform. Alvaro first learned about Web hosting in 1996, and only five years later hes at the helm of one of the industrys rising stars that boasts the rare combination of triple-digit growth and sustained profitability, Wang said. Alvaro recognized the potential for managed and dedicated hosting in 1998, and he created one of the first hosting companies to offer Linux-based platforms and IBM dedicated servers. His focus on customer service and profitability that he honed from his previous business experience, which began when he was just 13 with a hot-dog cart in Cartagena, Colombia, has helped make Dialtone one of the largest and fastest-growing independent hosting companies in the country. He is very deserving of being named our Entrepreneur of the Year for 2001.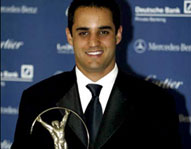 May 15, 2002 (http://www.worldsport.com) Juan Pablo Montoya, World Newcomer of the Year

Colombian Formula One driver Juan Pablo Montoya was voted Laureus World Newcomer of the Year. On hand to present him with his award was Emerson Fittipaldi, a member of the elite Laureus World Sports Academy. "Whoa. I really want to thank everybody here, just first of all welcome you. I'm really pleased to be here. You know, I've been.. you know, this is just my second year in Formula One this year. It's been, you know, really up and down and everything, but, you know, being here, getting this trophy is amazing. It really shows that, you know, the job I'm doing is right and I'm just going to try to keep doing the same. Just to work on it, and thank everybody here. Thanks".
May 9, 2002 (RCN) Colombian Alex Bustillo wins Research Award from CAF.

Colombian researcher Alex Bustillo won the second Research Award of the Corporacion Andina de Fomento (CAF), which is the Andean Corporation for Enhancement of competitivenes of the Andean countries. Bustillo won the award for his research to improve agriculture yield, especifically its impact on coffee growing fields. This $25,000 award is awarded every two years as a recognition to relevant research dedicated to improve Andean countries competitivity. The jury, made up by Floribeth Vquez and Jos Luis Araya from Costa Rica, Jorge Acheyta and Gustavo Ayala from Mexico, and chilean Ramn Fuentes, analyzed 108 works. The Colombian researcher was awarded for his work on biological control of plages in coffee growing and the utilization of agronomic practices by farmers at a reasonable low cost.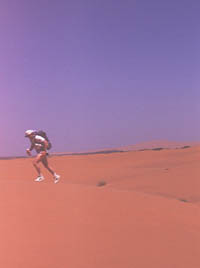 April 17, 2002 (http://mx.sports.yahoo.com) Colombian runner Mara Isabel Trujillo wins last stage of the Marathon of the Sands and gets runnerup in overall standings

Mara Isabel Trujillo from Medelln, Colombia, won the 6th and last stage of the renown Marathon of the Sands (Marathon Des Sables) in the Sahara Desert in Morocco. This competion is considered as one of the most demanding races in the annual athletic calendar. Trujillo, 39, won three out of the six stages of this famous competion. She was partial overall leader and the best Latin American runner in the history of this event. Good job Mara Isabel !.

Come visit this link to learn about more positive news about Colombia.
---